Homepage
World-renowned musicians. Unforgettable performances. In every season.
North Carolina's premier chamber music festival, Four Seasons has been bringing world-renowned musicians and unforgettable performances to North Carolina and beyond for more than 23 years. During that time, Four Seasons has presented more than 2,000 concerts and initiatives, featured more than 950 musicians, and created vibrant homes in both Greenville and the Triangle.
---
SIGNATURE SERIES
Now in its 24th season, the Signature Series is Four Seasons' flagship initiative. Comprising six residencies throughout the year, the Signature Series features classical music's preeminent performers and personalities in thrilling performance – in both Greenville and Raleigh!
The 2023-2024 Signature Series features works by Ludwig van Beethoven, Béla Bartók, Johannes Brahms, Rebecca Clarke, Gabriel Fauré, Aram Khatchaturian, Robert Schumann and more, as well as the return of our popular "Behind the Scenes" concert, this time focusing on string quartets of W.A. Mozart and Felix Mendelssohn. Hand-picked by artistic director Ara Gregorian, our musicians hail from the world's finest stages and ensembles and are brought together in never-before-seen combinations. In short, our Signature Series performances are must-see events for classical music aficionados and newcomers, alike.
Subscriptions – Best value!
Join us for all six concerts in Greenville, Raleigh, or online for $200!
2023-2024 SIGNATURE SERIES EVENTS
---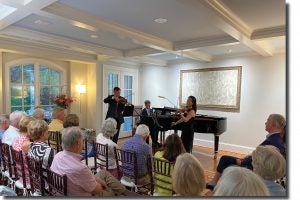 New this season!
Soirées
Experience the charm, the thrill, and the passion of live classical music – up close and personal! – with our Soirées.
Join Four Seasons for a musical experience unlike any other. Set in beautiful homes in Greenville and the Triangle, these intimate performances will feel like your own private concert. Each Soirée is unique, with a musical program and an elegant dinner carefully crafted for the occasion. After cocktail hour, you'll enjoy the concert from within feet of the musicians before joining them for a decadent dinner – and, of course, more drinks and fun!
With limited seating available, tickets for these exclusive events are sure to go fast. Get yours today!
---
2023-2024
Signature Series
Six exciting residencies throughout the year, each culminating with thrilling concerts in both Greenville and Raleigh!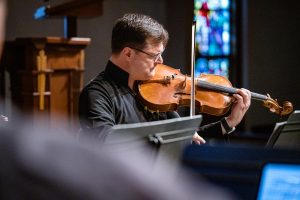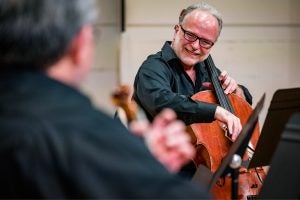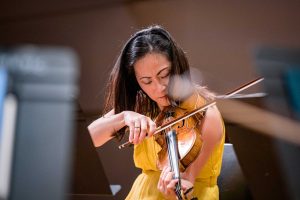 Season Opening Extravaganza
The Romantic Trio
Muses & Inspirations
Fri, Sep 29 – Greenville
Sun, Oct 1 – Raleigh
Fri, Nov 10 – Greenville
Sun, Nov 12 – Raleigh
Fri, Mar 15 – Greenville
Sun, Mar 17 – Raleigh
Contrasts
Behind the Scenes with Mozart & Mendelssohn
The Brilliance of Five
Fri, Oct 20 – Greenville
Sun, Oct 22 – Raleigh
Fri, Feb 9 – Greenville
Sun, Feb 11 – Raleigh
Fri, Apr 26 – Greenville
Sun, Apr 28 – Raleigh
Unforgettable Performances
Next Generation
Our Community
Four Seasons is the Signature Series, Soirées, Donor Celebrations, and more – bringing classical music's preeminent and personalities to North Carolina stages (and homes!) near you.
Four Seasons is Spring Workshop, Next Gen, Next Gen on the Road, Distinguished Teachers, and Professional/Graduate Fellowships – inspiring and mentoring the next generation of musicians.
Four Seasons is our community. Whether it be at schools, hospitals, retirement communities, public parks or even your own neighborhood, we believe in making great music accessible to all.